︎︎︎AZULEJARIA EFÊMERA | EPHEMERAL TILES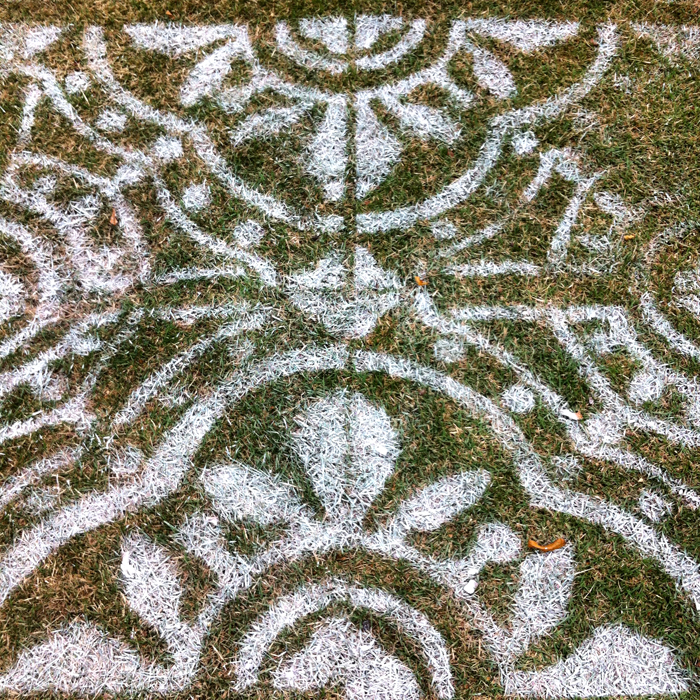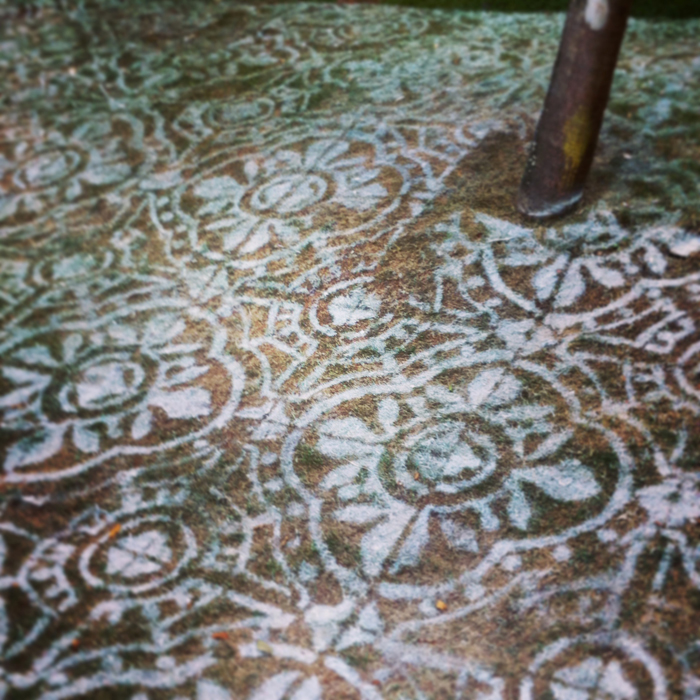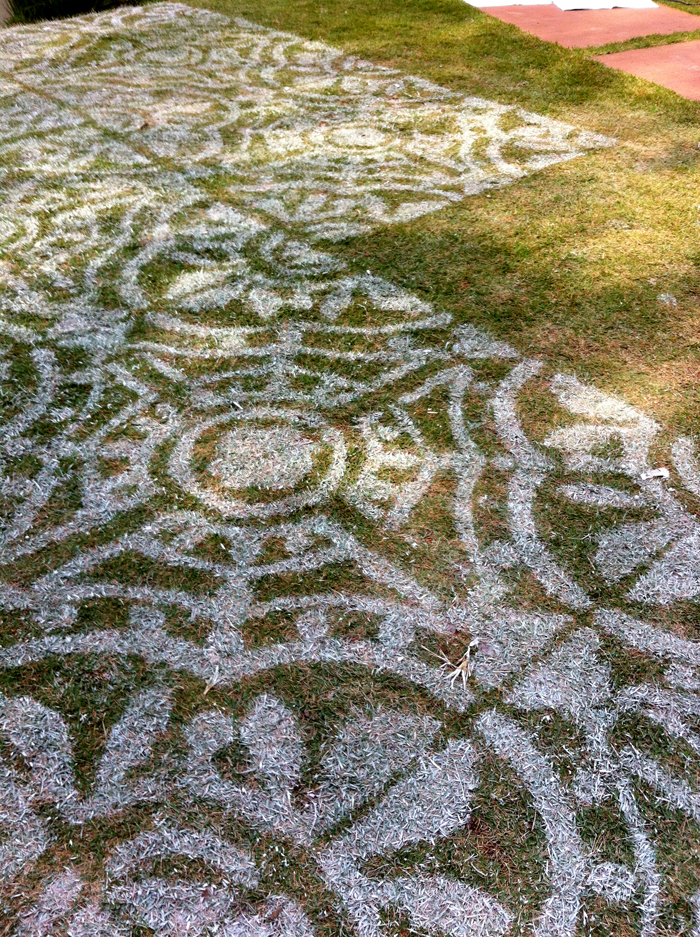 AZULEJARIA EFÊMERA, 2014

Intervenção com padrões gráficos de azulejos sobre gramado. Utilizando tinta de marcação de gramado, ocupamos a área com diversos padrões gráficos que iriam desaparecendo na medida em que as pessoas caminhassem sobre eles.

EPHEMERAL TILES, 2014

Intervention with graphic patterns of tiles on the lawn. Using lawn marking ink, we occupied the area with various graphic patterns that would disappear as people walked over them.

Criado em parceria com Marcelo Terça-Nada! [Poro] e Bruno Vilela.